If you're new to this blog, you may want to subscribe.
Thanks for reading Vegetarian Frugal Housewife!
"All those vitamins aren't to keep death at bay, they're to keep deterioration at bay. "
~ Jeanne Moreau, French Actress and Screenwriter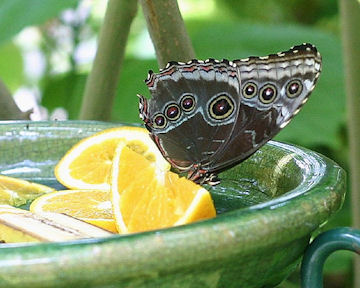 Every once in a while I get that feeling like I might be coming down with a cold, or like my immune system is less than energized. It may even be just a feeling of lacking energy a bit.
When that happens I know that I need to give myself a quick boost, but not from something detrimental like caffeine. Vitamin C is a known immune booster and an overall good guy to keep in your health arsenal. High dose vitamin C has been used to cure cancer and severe auto-immune diseases.
High doses of vitamin C, of 3,000 milligrams or over, are often taken in the form of chewable tablets. But the bitterness of vitamin C, due to the citric acid, can make it very difficult for some people to chew up. My fix for this problem is too make a nice, palatable drink.
This boosting elixir is sweet and a bit fruity and very good for your health. So drink up!
Pep-Up Vitamin C Elixir
Makes: 1 serving
Prep Time: 5-10 minutes

Ingredients:
1 Large Orange
1 Tbs Agave Syrup
1 Cup Spring Water
2-4 Chewable Vitamin C Tablets

Directions:

1. Crush Vitamin C tablets in a bowl or dish using the back of a spoon, or a mortar and pestle.

2. Place Vitamin C powder, water and agave into a tall glass.

3. Squeeze juice of fresh orange into the glass, making sure that seeds do not fall in.

4. Mix vigorously and drink fresh.

Voila! A tasty health drink with fresh juice and a vitamin boost!