If you're new to this blog, you may want to subscribe.
Thanks for reading Vegetarian Frugal Housewife!
"Believe me! The secret of reaping the greatest fruitfulness and the greatest enjoyment from life is to live dangerously!"
~ Friedrich Nietzsche, German Philosopher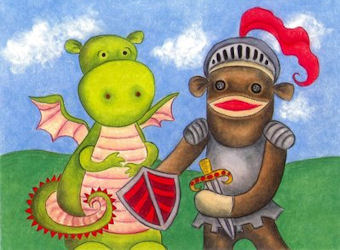 Okay, a weird name for a vegetarian casserole, I admit, but so tasty!
The name comes from the fact that the recipe that I tweaked had already been named "Dragon's Pie" by someone else and also that the name of the restaurant which I first ate this at was the Hundred Monkeys.
So simple, a bit weird, but worth raving about! Dragon and Monkey Pie is completely vegan.
This is a vegan and very healthy answer to Shepard's Pie, and the flavor is very satisfying, with lots of different tastes and textures.
I'm off to Paris for my birthday so I say: Bon Appetit!
Dragon and Monkey Pie
Makes: 6-8 servings
Prep Time: 45 minutes
Cooking Time: 1 hour, 15 minutes

Ingredients:
*large casserole dish (ie. 9″x13″)
1.5 cups lentils
4 medium-large tomatoes, diced
1 head of broccoli, cut into pieces
2 carrots, sliced thin
1/2 large onion, diced
1 large (or 2 medium) parsnips
small butternut squash, cubed
4 large potatoes
3 medium-large sweet potatoes
1 jar of spaghetti sauce
2-3 cloves garlic, diced
1/2 teaspoon basil
salt & pepper to taste
4 tbspn water

Directions:

1. Soak lentils for 30-40 minutes, then drain.

2. Boil and mash the potatoes and sweet potatoes together.

3. Par-boil the parsnips, carrots and squash cubes for 6-8 minutes, then drain.

4. Preheat oven to 350°f (175°c.)

5. Cover the base of the casserole dish with spaghetti sauce.

6. Add an even covering of soaked lentils.

7. Make the next layer one of diced tomatoes, and sprinkle evenly with the water.

8. Now add a layer of small broccoli pieces and diced onions.

9. Layer evenly with the carrots, parsnips and squash.

10. Sprinkle on garlic, basil and salt & pepper.

11. Finish with a thick layer of sweet potato/potato mixture.

12. Cover with foil and bake at 350°f (175°c) for an hour to hour and fifteen minutes.

This is a very hearty meal so there's no need to serve it with any extras, but a salad is always a nice appetizer!