September 9th, 2009 by Mama
If you're new to this blog, you may want to subscribe.
Thanks for reading Vegetarian Frugal Housewife!
"How many a man has dated a new era in his life from the reading of a book."
~ Henry David Thoreau, Walden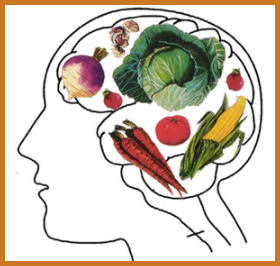 There are multitudes of books out there on vegetarianism and veganism. Some are aimed at converting you to vegetarianism and some are aimed at educating those who have already chosen vegetarianism. Some of the books listed below are more about food quality than actual vegetarianism, but all contain information that I think is valuable for ANYONE who wants to get healthier and eat more natural. I will add to this list as I come across more gems that I fall in love with. *Namaste.*
~
DVD: Supersize Me
Video: Food Matters
~
Note: Some of these books are easier to get in the UK than the US. But, using out-of-print sites like Half.com and Alibris, you should be able to find a copy. ;-)
If you enjoyed this post, perhaps you'd like to buy me some tofu or make a tip jar donation.
2 Responses to "Beginning Vegetarian Reading List"
on 09 Oct 2009 at 6:36 pm

1

Vegetarian Frugal Housewife » Blog Archive » Junk Food Vegetarianism vs. Healthy Vegetarianism

[…] for your health and that of the planet, after you get more comfortable, and have read a bit more about nutrition…in short, after you have decided that vegetarianism is for you, I urge you to be brave enough […]

on 14 Sep 2011 at 9:37 am

2

Beginning vegetarioan | Seeitdoit

[…] Vegetarian Frugal Housewife » Blog Archive » Beginning …Sep 9, 2009 … One Response to "Beginning Vegetarian Reading List". on 09 Oct 2009 at 6:36 pm1 Vegetarian Frugal Housewife » Blog Archive » Junk Food … […]
Leave a Reply