If you're new to this blog, you may want to subscribe.
Thanks for reading Vegetarian Frugal Housewife!
Well, amidst a firestorm over the last post that I made, I will endeavor to return to the intended value of this blog and present you with yet another yummy vegetarian recipe.
"Happiness can exist only in acceptance."
~George Orwell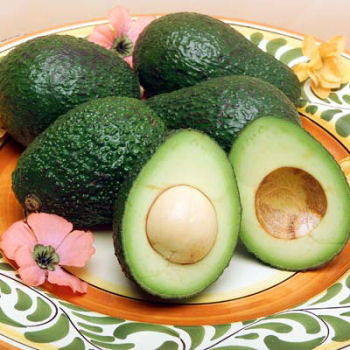 This one is good for the time of year that we are in right now (flaky, weird springtime) because it is equally tasty whether served cooked and piping hot or uncooked and freshly cooled.
Serving this chilled on a veranda conjures up for me visions of sweet-tongued Southern ladies in wide 19th-century hoop-skirts surrounded by lace fans and tea tables. I don't know why, but there you have it. Nothing is more emotional for people than food. :)
This is essentially a funny little green soup, SO some diners might need convincing to try the first bite. But once they do, no further convincing will be needed. ;)
Anyways, Avocado Soup

Ingredients:
4-6 large avocados
1 clove garlic, sliced fine
2 medium green (or red) tomatoes, diced
1 small yellow onion, diced
1/2 of a cucumber, peeled and diced
1 tbsp cooking sherry
2 cups rice or soy milk
1 cup water
1/4 tsp of curry powder
pinch of chili powder
2 tbsp olive oil
1tbsp chives
sea salt
1/4-1/2 teaspoon of white pepper

Optional:

1 small green bell pepper, diced
2 tbs of coconut milk or 1 tsp coconut oil
pinch of dried mint
1. Cut and scoop the insides from the avocados, slice them into pieces if possible.
2. Sauté the onions and garlic in the olive oil and set them aside.
3. Dice all veggie ingredients and set them aside.
4. Heat the water and soy milk to near boiling. (Or keep them cool, in a large mixing bowl.)
5. Place the avocado pieces into the liquid and stir vigorously until they break apart some.
6. Add all of the remaining ingredients and spices to the soup.
7. Using a blender or electric mixer, puree the soup as best you can.
8. Let cook or chill for about 20-30 minutes.
9. Serve with a nice selection of breads and crackers. :)
Check it out: avocados are cool. And they think that you're cool. They like being on your table, and in your body, no matter what the neighbors think about you. Avocados are love.