November 15th, 2007 by Mama
If you're new to this blog, you may want to subscribe.
Thanks for reading Vegetarian Frugal Housewife!
This one comes from my old friend Lilac. Actually it made the rounds throughout her family, so I guess it isn't technically "hers" so to speak.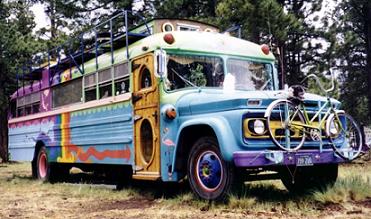 They are an interesting bunch. If you can picture old school hippie beings who were raised on falafel, traveled the country in decorated school buses and were simply born with the crafting gene (one painter, one jeweler and one potter in the family) then you've got it just about right.
I've tweaked the recipe a bit for my own personal tastes. This makes a chili that is both sweet and spicy, just the way that I like it!
So without further adieu…
Miss Lilac's Veggie Bean Chili

Ingredients:

2 large onions (diced)
4 cups of kidney or black beans (cooked or canned)
1-2 medium green or red peppers (diced)
2 cups of tomatoes (canned or chopped fresh)
1-2 tablespoons sea salt
2 tablespoons olive oil
2 cloves of garlic (chopped small or pressed)
1 package of Lightlife Smart Ground (taco flavor)
OR 1 package of Quorn Grounds (I prefer these.)
1/4 tsp cayenne
1 tsp chili powder
1 tsp ground cumin
1 tsp oregano
1/4 tsp curry powder
1/8 tsp nutmeg (+ a pinch)
1/8 tsp cinnamon (+ a pinch)
1 teaspoon black pepper
1 tablespoon brown sugar (or turbinado sugar)
1. Saute the garlic in the olive oil over med-high heath for a minute then add the onions and saute until they soften.
2. Add the spices and continue cooking for one minute.
3. Add the package of Smart Ground and fry until it is warm and broken up evenly.
4. Add the remaining ingredients to the pan and bring to a simmering boil.
5. Cover. Reduce heat to lowest setting and simmer for 30 minutes or more, until consistency and flavors are to taste.
6. Serve with organic tortilla chips and enjoy!